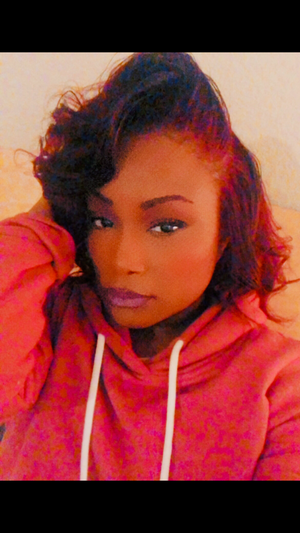 Ro'Nae's Bio
Ro'Nae is making a name for her self as an R&B Singer-Songwriter, Rapper, and Performer based in Seattle, WA 
She fell in love with performing at a young age when singing Mariah Carey's 'Always Be My Baby" at a school talent show brought folks to their feet. The excitement of entertaining a crowd was the purest feeling leading her to explore other areas of her artistry.
Ro'Nae quickly picked up dance choreography and then a pen as she began writing her own music, rounding out her full potential as a complete artist and future Superstar.
2021 showed her some love on the urban influencer charts landing her at #1 and college radio R&B charts peeking at #2 with her Debut Single "Yes I Did" and her album "Breaking All the Rules' followed with great reception. 
Her highly anticipated single "Humble Brag" went for #1 on the Indie R&B college radio charts following a successful promo tour sharing the stage with the likes of Lyfe Jennings, Faith Evans, and Raheem DaVaughn. 
Her new dramatic single "Instincts" shows a different side to her pen game letting you into the sassy-bold side of her mind. Check that out! 
She is consistently exhibiting self-confidence, humbly of course!